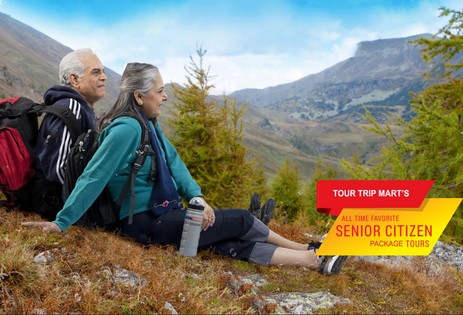 Tour Packages for Senior Citizens
Tour Trip Mart is proud to introduce exclusive Senior Citizen Tour Packages for Himachal Pradesh. We are here to make the golden years of the elderly gentry more memorable, more impressive, more exhilarating, more extraordinary, and more cherishing with our special package tours for Senior Citizens.
They need care, they need love, they are never too old to learn something new, they love exploring, they love traveling and we are here to plan their tour & travel needs, to make their golden years more memorable, more impressive, more exhilarating, more extraordinary, and more cherishing with our package tours, specially designed for them.
Looking for an anniversary or birthday gift for your parents or an elderly relative? Worried of seclusion and loneliness of your loved ones?
Are you busy in your humdrum activities and do not have ample time to take out your elderly gentry on a vacation? Your beloved elderly parents or grandparents may eagerly wait to hear from you about vacationing. Do not worry we are here !
All our Senior Citizen Tours are exceptional. Senior citizens get to explore destinations and cultures on a newer perspective. We identify with the intricacies of planning comfortable and relaxed tours for the elderly. The completely itinerary is designed after careful planning by our team of experts. Every detail is taken into consideration, leaving no room for grievances. We ensure that there are no hurries during a tour.
For senior citizens, there are many places of interests in Himachal Pradesh. The state has huge number of temples, monasteries and other pilgrim centers that senior citizens can explore. Many places in this state have many hiking and walk trails, which are an ideal way to enjoy the beauty of nature. The state is surrounded by the snow-clad mountains and lush green meadows, which offers wonderful sightseeing opportunity. Our elders can also go for fishing, boating and other adventure activities. We arrange Special Pilgrimage Package for Senior Citizens in which they can visit all the famous temples of Himachal Pradesh such as Jwalamukhi Temple, Chamunda Devi Temple, Naina Mata Temple, Chintpurni temple,Kangra Devi,Bagla Mukhi.

Get the Best Holidays Planned by Experts!
Naina Devi Jwala Ji Kangra Devi
Himachal Devi Darshan with Baijnath Shiv Temple
4 Devi Darshan with Wagah Border Mcleodganj
Devi Darshan from Pathankot with Dharamshala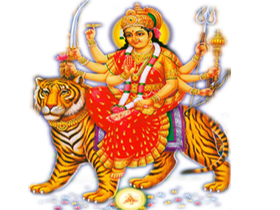 Nau 9 Devi Darshan Package
Devi Darshan with Baba Balak Nath
Nau 9 Devi Darshan Package
Devi Darshan with Chandigarh & Dharamshala